Turtle Seat Belt Cover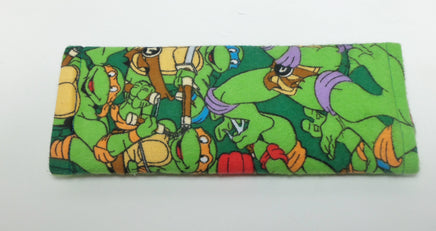 These seat belt covers are a great way to help provide a more comfortable car ride for your child. The strap cover helps eliminate the discomfort and irritation of the strap rubbing and digging into their neck while you travel.

These covers are not only great for your child but teens and adults as well. The cover featured is made with our favorite fighting turtles BUT you can have any color or pattern you would like.

If you would like something other then what is featured just message me with what you have in mind!

The covers are easy to attach and remove. You simply wrap the cover around the belt, snap the 2 snaps together, and adjust to where you need it.

Machine washable.

If are looking for a baby/infant set just message me, I can do any size you need!