Type 1 Diabetic Insulin Dependent Key Fob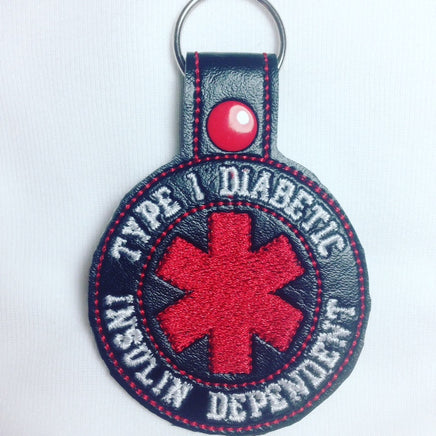 This leather embroidered Keychain reads "TYPE 1 DIABETIC INSULIN DEPENDENT". Comes with a metal key ring. Tab has a snap enclosure so you can attach it to just about anything (purse, belt loop, zipper, bookbag, diaper bag, glucose monitor case, keys, etc.)

Proper medical identification is a MUST when you have diabetes especially in emergency situations. This keychain could potentially be a lifesaver.

Having now 2 children diagnosed with diabetes I know the importance of awareness.

If you have any questions or are looking to have other awareness items made for your specific condition/illness please message me!